"I believe a Coach is mandatory for every business"
The Gross Profit of Liverpool Recruitment Company when we engaged with Ian were £6,000 per week. Throughout the following period, the lowest threshold of GP has been £12,500 rising to peaks of £17,000 per week. A fourfold increase since working with Ian and ActionCOACH.

Darren Fullton: Managing Director

"Superb Influencer and Communicator"
Having had the pleasure of working with Ian for approx 25 years at various levels of management in the house building industry, I can say with certainty that Ian is a great team player, a superb influencer and communicator to his teams. He achieves desired collective results consistently at a personal as well as business level.
When opportunity arises, I have no hesitation in having Ian in as part of my teams training.

Iain Fleming: Construction Director
"Excellent Mentor with Strong Leadership Qualities"
I've known Ian for over 15 Years working along side him at various companies. I have found Ian to be an excellent mentor with strong leadership qualities who strives at every opportunity to achieve not only his goals but, Team goals, for which his management skills were evident to see and as such, I have always wanted to replicate these skills in my career progression within the construction industry.
I would and will always recommend Ian to help companies improve their business goals/targets with 100% success. He definitely has that ore about him when you're in his presence which makes you focus and listen to what he is saying.

Brian Smith: Project Manager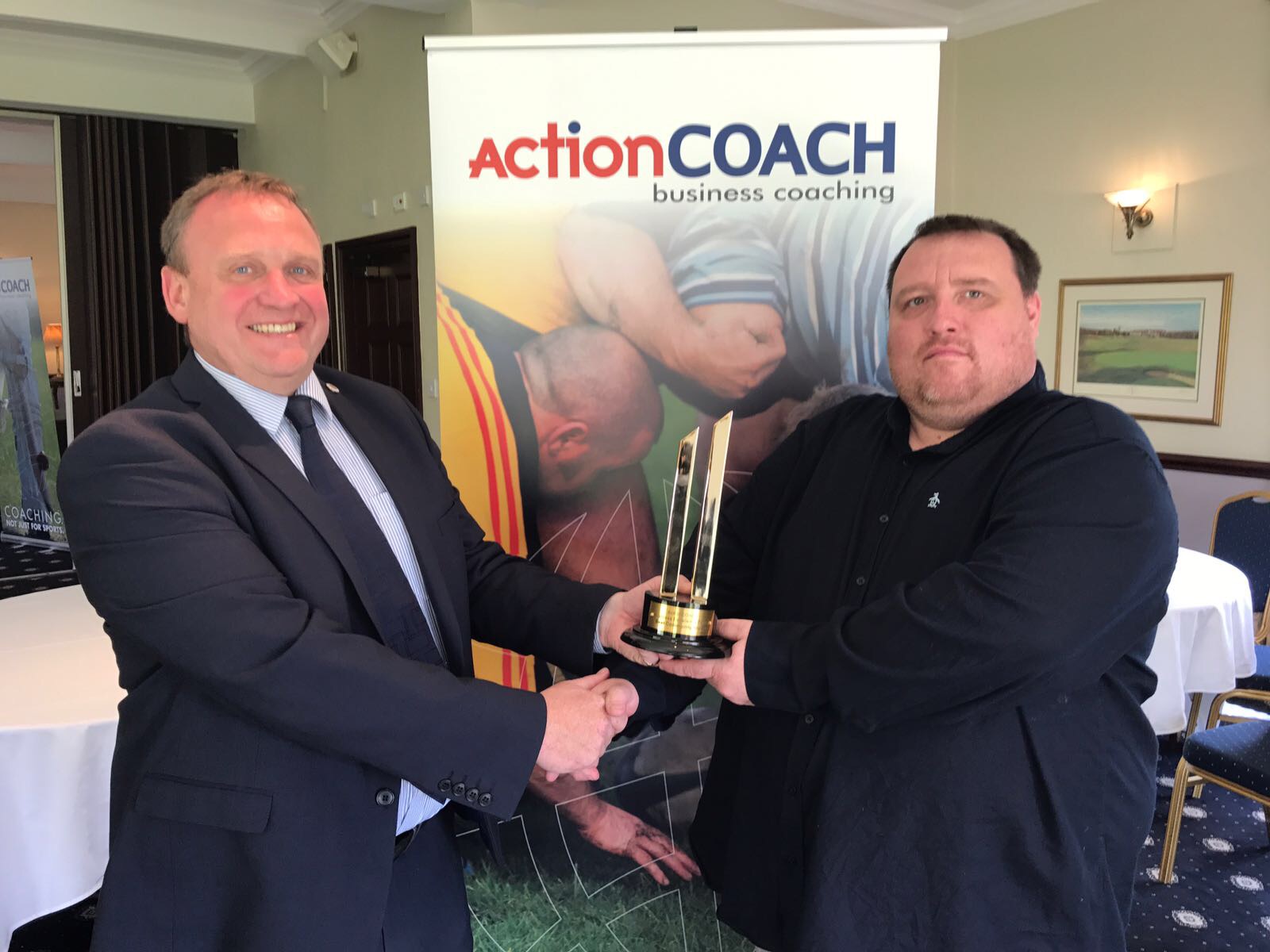 "Ian goes above and beyond what you would expect from a business coach"
Ian goes above and beyond what you would expect from a business coach. He is always on hand to offer help support and I would highly recommend Ian to anyone whose already in business who is looking to bring in more work or who is looking to put valuable things in place to help organise your daily routine. Thanks for everything you've helped me with Ian and I look forward to working with you in the future

Tony Tennant: Managing Director West Lancs Floor Cleaning and Enviro 2 Save CIC

"Approachable, Honest, Factual, Structured, Tolerant and Flexible"
Taking up a new role within my business was difficult enough but trying to find an executive coach to assist me on the futuristic journey was even harder.
I wanted to find a business and an individual that was approachable, honest, factual, structured, tolerant and flexible. Guess what I found them both with Ian and ActionCOACH!
Bringing my concerns forward and having the opportunity to have structured, detailed debates was the key. Sometimes you just need clarification that the path you are following is correct, sometimes you need someone to tell you that you have chosen the wrong path, Ian has provided me with both.
I would definitely recommend Ian and ActionCOACH, I have come a long way since we have been working together and feel that I have purpose, direction and most importantly have hit my milestones, a benefit to be and my business.

Anthony Costello: Head of Engagement

"His Experience and Knowledge on the Subject is Enlightening"
I had the absolute pleasure of attending Ian's seminar and came away feeling revitalised looking at my role within my company differently seeing that I run the business and it doesn't run me. His experience and knowledge on the subject is enlightening, helping me prioritise whats important to do and helping me use my time wisely. I would highly recommend Ian to any business owners as you WILL learn something new and take some advice that will help you and your business.

Michael Gittens: Director
Ian's been a fantastic coach with ActionCOACH for over three years. I have and continue to work with and for Ian on a daily basis to help him excel further in helping business owners achieve their full potential.

Abbie Chapman: Content Creator
"Highly recommend to any business owners that are struggling with the daily grind"
Ian has a great understanding of company structure, procedures and processes and is able to bring that knowledge to the table in an easy to understand and follow format. Highly recommend to any business owners that are struggling with the daily grind

Jay Parlane: Managing Director SD Painting Contractors