"I wouldn't hesitate but to refer Karl. He has been an asset to our business in scoping and facilitating the change and will continue to be called upon."
High Performance is about performing at your best.
The work that I carry out with clients helps them to unlock potential.
Whether a business owner, senior team manager and entrepreneur, I help YOU to become the best version of YOU.
And your business to perform and deliver the results that YOU want it to achieve and probably know that it can achieve.
Working together, we will look to :
generate YOU more TIME  for you to work ON your business and not IN your business,
create better, more focused TEAMS of people for YOUR business
deliver greater REVENUES and PROFIT for YOU and YOUR business.
Within any business, there are a number of key areas that we will look to improve, allowing for consistent and continuous growth.
Consider how strong you are currently, in each of these areas:
Vision, Mission and Culture – goal setting, personal and business, achievement, happiness
Niche/Marketing – creating a predictable, recurring cashflow, USP, reducing price competition
Leverage/Systems – developing a series of systems that will save you time and money
Teams – recruiting the right people for the right job, retention, performance
Synergy – creating the well oiled machine that can operate with/without you
Growth/Investment – moving your business vision on, investing, growth
Allow me to become part of your journey and together we can achieve more!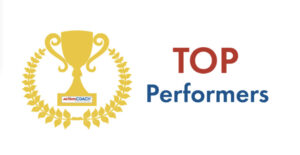 TOP 100 GLOBAL COACH
TOP 25 UK COACH
Karl has been incredibly supportive. The team embraced the work together, with a clearly defined road map so they could see what great could look like.
 
The team have been incredibly responsive. So much so, the target specifically for 2021 was high and a as a team they had to deliver just under £5m…as we closed at the end of the year not only did, they reach this but exceeded the target by an additional 10% - a significant uplift.  
 
I wouldn't hesitate but to refer Karl. He has been an asset to our business in scoping and facilitating the change and will continue to be called upon.

Luxfer Holdings PLC
Karl has helped us over the last few years to really support our relationship teams think clearly and strategically about how they and their business areas can be an important part of that journey.

We have asked him to work with our senior managers to create well thought through business plans and strategies, identifying opportunities and areas for improvement and then to help execute these plans working with the relationship teams bringing to life the plans into real world actions.

Karl's approach has offered much flexibility, as we started in our asset finance business, but have been able to build on that experience to deploy the strategies into many other of our markets.
Feedback has been great, and our staff have enjoyed the content, delivery and camaraderie of the activities.  It's been fantastic to work with a partner who can operate and multi-level within our organisation, across different parts of the Bank so that there is a common language and understanding. 

Neil Rudge, Head of Enterprise, Shawbrook Bank
When I got chance to take a 1:1 coaching session with Karl you can really see where the years of experience and coaching come in, you can air your business laundry and Karl will absorb, and give you a distilled version of where you're at, allow you to see where you're going and give you the tools to grow and succeed.

I would be surprised if you attended a meeting and didn't get at least three tasks to implement straight away that would improve your business.

Chris Bain, Owner & Founder, ChatBot Labs
Since working with you as part of ActionCOACH, both directly with myself and my team, our business has really seen the benefits.

Getting you to work on our business and help us understand our vision has meant you have been able to steer our minds and focus, which has allowed us to really understand the direction we wish to take the business.

We have created a strong brand over the past 12 months, a clear vision and now understand the true power of test and measure and working SMART.

Our efficiencies and utilisation of staff has seen a huge improvement and our business has grown by 10% - 12% turnover and 2% net profit over the past 12 months, this has allowed us to create a stable footing to build and allowed us the capacity to reinvest some much-needed funds into business development.

The team are more focussed than ever and understand my vision clearly now, I really feel that we have won the mindsets of the staff and are part way through an exciting journey.

Sean Doyle, MD Thermac
I've been working with Karl for almost a year now and it's safe to say he's my business and mindset secret weapon!  Why everyone doesn't have a coach is something that I struggle to understand now, as the benefits are invaluable.

After every session with Karl, I feel and see utter clarity within myself and my business.
Karl advises me, grounds me, encourages me and has a genuine interest to see us not just do well, but do amazing. 

I'm honoured to be working with one of the top 100 global business coaches within ActionCOACH. 

Susie Batista, Owner, Cheshire Property Staging
During coaching with Karl, he induced many thought-provoking moments relating to myself, the business and the team. Marbocote Ltd Directors and staff have been working with Karl from 2018.
The coaching will make you realise that there is at least one, but often multiple action points you need to get stuck into and achieve prior to your next coaching session. I always reflect on the discussions I have had with Karl which helps to achieve results.
All staff find that they do not want to give up on any challenges in their path and by working with Karl, he ensures you resolve them. The team finds Karl extremely personable and easy to talk to.
Karl will not always agree with you, and I say this in a positive way as Karl will challenge you to ensure you achieve the best result.
Karl helps you to look at things in a different way. He will help you understand what is needed to push the business/staff forward which will give you new ideas of what needs to be done in your company.

Joanna Rimmer, Operations Director, Marbocote
Working with Karl has been a real eye opener and he's a gentle tap on the shoulder to double check what I'm doing is working towards my goals

Karl has proved a big help with my marketing (targeting the right customer with the right message), lead generation and conversion, planning and goal setting

He's helped me to focus on strategies to improve my income

This testimonial sounds too good to be true doesn't it?

But honestly, if you want to take your business to the next level, Karl really is the person to help you get there

Nikki Geddes, Founder & Owner, Kiddy Cook Ltd
The numbers speak for themselves, we had an initial target of 10 new members a month. In our first month we achieved 14, an increase in club membership of over
20%.

Karl also helped me increase my conversion rate from 60% to 80% meaning a higher number of leads to members of the club.
This month we are well on our way to achieving our 10 member goal and so far have a 100% conversion rate with no churn.

Karl's help has enabled me to spend less time in the business and more time on the business. Not wasting time on laborious tasks and doing what I love most, teaching!

Karl has always held regular contact and is only ever one phone call, email or WhatsApp away with whatever queries you have. If you are a small business and thinking about reaching out for help, take another glance at the numbers above!

Alex Cockx, Hale Karate Club
Business Growth Events
Upcoming Events by Karl Morris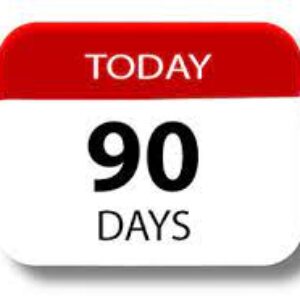 Generating Results through the Right PACE: 90 Day Planning Workshop
With 2024 just around the corner, is your speed, your pace correct for your business right now? Are you pushing too hard? Moving too fast? Or perhaps dragging your heels, not being decisive enough or costing the business money through inaction? As we move into the final month of the year, now is the right…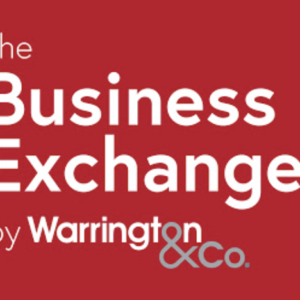 Sales & Marketing Strategies for Your Business
Would you like to increase the revenue and profitability within your business? The answer has to be a resounding YES!!! However, for many this always seems so elusive  – so hard to reach. Something always seems to get in the way, or perhaps you have tried various methods but they didn't work. "I just cannot…
View the full business events calendar
"I've been working with Karl for over a year now and it's safe to say he's my business and mindset secret weapon! Why everyone doesn't have a coach is something that I struggle to understand now, as the benefits are invaluable."
Not many of you will wake up thinking about hiring a business coach!
Some of you might not really understand what a business coach is?
Most of you however, will wake up thinking about your day – your business, your team, your clients and perhaps your targets and KPIs?
You might have concerns about your department or company turnover, or how to maximise your profit.
Perhaps you might have a staff member concern, or a tricky client issue?
When this happens, who do you turn to for guidance, advice, strategic assistance, new ideas, education and so on?
This is exactly where business coaching 'kicks in'.
"It's not about telling you what to do. It's not about just delivering some training. It's not about telling you a story of what they have done before. it's about helping you to better understand you and your business, to create better strategies and unlock the potential that you and your business has. It's about taking action and being held accountable by a professional and experienced trained business specialist – with a track record of delivering results!
It's not about theory – it's about reality."
The above quote is from a real client – a real business owner reflecting upon the work we have done together so far.