Prevention or Cure
In this guest blog post Wendy Slater from Breedonhr.co.uk outlines the difference between an HR Consultant and an Employment Lawyer.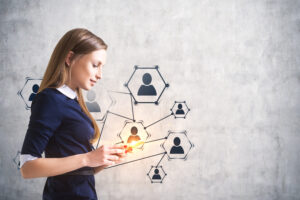 I'm often asked what's the difference between an HR Consultant and an Employment Lawyer. There are differences and it will depend on what's right for your business. I personally like to describe it as the difference between prevention or cure.
HR is not just about hiring and firing…. the HR remit is much wider than that, including employment legislation compliance,  strategic HR, organisational development for business in growth or decline, and learning and development.
Most HR consultants are likely to have spent many years in business supporting managers on a range of subjects, and in a lot of cases have had some 'hands on' experience in managing people themselves. This means we have a good understanding of the challenges managers will face on a day-to-day basis, and the skills they need to be equipped with to deal with them.
HR is really about managing your people effectively to get the best out of them, and in turn helps your business succeed. To achieve this you need the right framework of policies and procedures in place,  which are managed effectively by the management or leadership team.  Get this right and you are less likely to have to deal with employee issues that could potentially end up in a tribunal court.
An experienced HR consultant will become part of your team contributing to business strategy and very often a sounding board for the business. HR Consultants will often attend face-to-face meetings with your employees, supporting and coaching you or your managers.  They will also support you with any employee issues, helping you resolve them quickly and effectively.
 An Employment Lawyer is a specialist, with a law degree and understands how the law is administered. They are an expert in their field, dealing with litigation, negotiating with other lawyers and keep up to date with complex legislation.  Employment Lawyers will give commercial advice and help you to understand the risk to your business, as well as give advice on complex contractual matters too.
If you're facing a claim for discrimination or considering large scale changes to terms and conditions, then specialist employment law advice would be needed.  An HR Consultant could help you deliver this message to your team, and work in partnership with your lawyer.
The key difference is cost. Typically, Employment Lawyers will cost more than an HR Consultant.
However, it really depends what your requirements are. If you're looking for someone to represent you at an Employment Tribunal, you would need an Employment Lawyer rather than an HR Consultant.
There are areas where HR Consultants and Employment Lawyers do similar work, contracts of employment, and advice on disciplinary matters and redundancy. There are also areas where they might work together in a positive way, such as, complex matters and tribunal claims.  Some Employment Lawyers refer work to HR consultants when they feel it's better suited to our skills set. This approach works well as it can keep costs down and breaks down the jargon into easy to understand language for the client. As an example, an Employment Lawyer could give you advice on complex discrimination claims but an HR Consultant could be the one to help you with the face to face meetings.
So it's really your choice, based upon what is best for your business, and whether you prefer prevention or cure. Whatever you decide, do your research, and understand what services will be provided and then make an informed decision.
Ultimately it is crucial for any business to equip their managers and leaders with effective people management skills.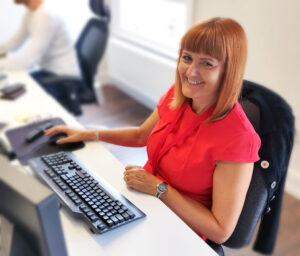 Wendy Slater, Director, Breedon HR Northants Ltd, wendy.slater@breedonhr.co.uk, 07870 574355
We are experts in human resource management and training services for business owners and managers across Northamptonshire, and offer HR advice and support tailored to your business with cost effective solutions.
We become part of your team, so you can be sure we will do what is necessary to understand you and your business. Whether you just need some direction on legislation or are brand new to the complex world of HR, we will be here to guide you. Where others may tell you what to do – we actually do it