What is franchising and what could it do for you?
Joining a franchise often isn't the first thought many people have when they are wanting to start up a business for themselves. For some people, the only reason they don't consider franchising is because they don't even know there's a franchise that does what they're good at and enjoy!
A quick overview of how franchising works
Simply put, franchising is a relationship between two parties – a franchisor who owns the brand and business system, and franchisees who run a copy of that business in their local area. This provides an opportunity for people to get into business with a proven business model and ready-built systems for themselves but not by themselves because they have access to training to get them up and running, as well as support throughout the ongoing term of that relationship with the franchisor.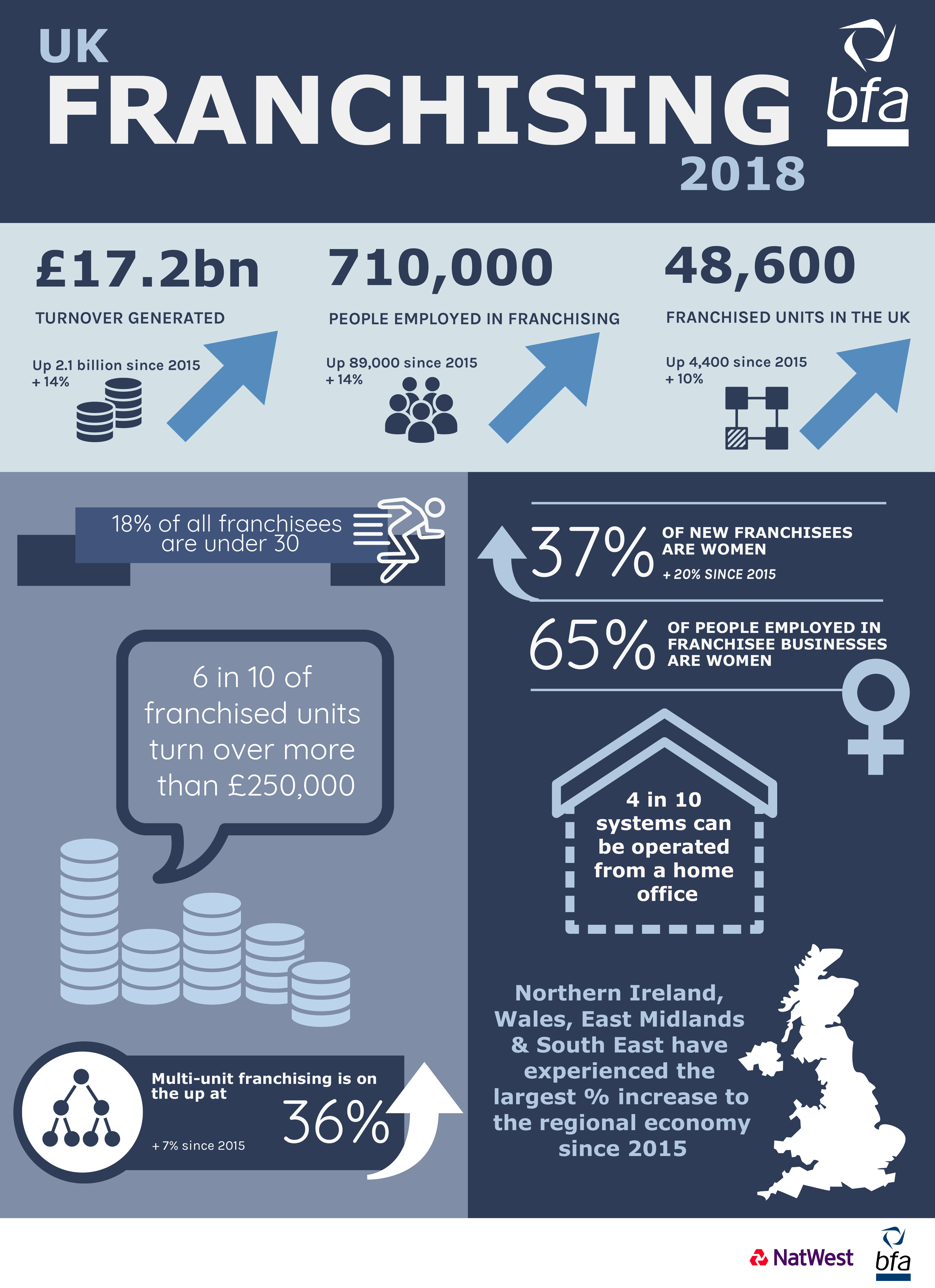 The staggering difference in success rates of franchised and non-franchised businesses…
Franchising is a growing industry, and as of 2018, it made up a £17.2 billion contribution to the UK economy (British Franchise Association, 2018)! The reason for this continuous growth is a lower risk of losing out on investments or the business failing compared to starting up on your own. According to research from The Telegraph, 60% of start-ups close within 3 years, whereas the BFA reveals that only 5% of franchises close within 5 years.
A key reason for the success rate of franchisees
One benefit of franchise businesses that promote success in franchisees, is the ability to adapt and respond to demand much quicker than stand-alone businesses. This is due to more support through the company community, being able to scale up faster, and systems and education in place to help franchisees throughout their time with the company. For instance at ActionCOACH, in March 2020 the Global Support Team created a wealth of resources for its network of 1,000 franchisees to continue trading during the pandemic allowing them to grow their business; without that support, many would have failed or incurred huge losses as they ploughed hundreds of non-billable hours individually into creating the resources they needed to survive.
What does ActionCOACH provide for its franchisees?
One of the biggest areas of support that is cited by all of our Action Coaches is the support received from the community around them. There are hundreds of coaches within the community in the UK alone, so there is a wealth of knowledge to tap into for any problem you may face.
The entire premise of ActionCOACH is helping business owners build a profitable business that works without them… and the same is true for our coaches! The model in place allows for more flexibility and a greater work-life balance, with many coaches only working with their clients for 2 or 3 days a week. The rest of their time is spent working on their business, working on themselves, and enriching their personal lives.

All Action Coaches also have access to thousands of strategies and tactics to learn and pass on to their clients. Each of these has been tested and proven time and time again by businesses around the world. This, coupled with an intensive training programme and rigorous support throughout the partnership, is why ActionCOACH Franchisees succeed to high levels and remain with the business for many years.
There are many reasons why you might enter into a franchise agreement with a successful franchise. But like all business decisions, it needs to be well thought through and researched before any commitments are made.
For more information on the ActionCOACH franchise opportunity, watch the Overview Video.